Meat trade's value to Indiana grains highlighted at USMEF Spring Conference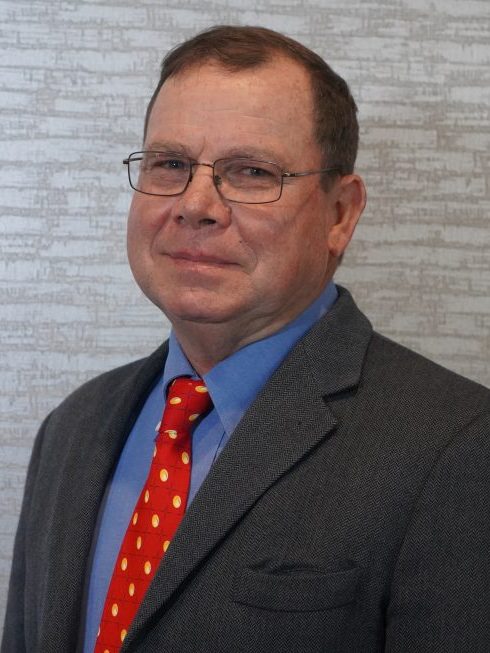 BY MARK LEGAN, Coatesville, Ind., farmer
USMEF Executive Committee member
Trade with Mexico is generating headlines this year, not just due to concerns about the Mexican government's call to end the use of GMO corn, but also because of the strong growth in purchases of U.S. pork and beef that bolster Indiana corn and soy usage.
Mexico has long been a leading buyer of U.S. pork with 2023 purchases up 10 percent year-over-year in volume through April (350,270 metric tons) and 27 percent in value ($691.3 million). Beef exports to our neighbor to the south are also up significantly, increasing 14 percent in volume (64,912 metric tons) and 17 percent in value ($365.4 million).
The importance of that trade relationship was highlighted at the recent U.S. Meat Export Federation (USMEF) Spring Conference in Minneapolis where Kenneth Smith Ramos, the former chief NAFTA negotiator for Mexico, detailed the critical role of the two countries' agriculture sectors in NAFTA and the U.S.-Mexico-Canada Agreement (USMCA).
"When the original NAFTA was negotiated, there was a lot of nervousness, especially in Mexico, because of the full opening of agricultural trade for the first time," he said. "But you fast-forward to where we are now, over half of what we export to the United States is in the area of fruits and vegetables. We can grow year-round, and that satisfies demand in the United States. Mexico imports grain, oilseeds and meat products from the U.S., taking advantage of the comparative and competitive advantages in both countries. That is what has helped grow the overall agricultural trade pie over the years."
Agricultural products typically flow smoothly between the United States and Mexico, creating opportunity for producers on both sides of the border. As Smith pointed out, preserving free trade is vital for food security in the region. "We must put food security at the top of the agenda so that our governments – especially in the case of the Mexican government – understand that this is not just an 'ask' from private sector companies that want to make a lot of money," he explained. "International trade – barrier-free trade – is how we are going to strengthen food security in the future."
Free trade benefits many
In the USMEF Feedgrains and Oilseeds Caucus meeting that I co-chaired with Dave Bruntz of Nebraska, we heard how that move to free trade is benefiting U.S. producers and consumers in foreign markets.
USMEF representatives from Colombia shared details of a successful program to help that country's butcher shops offer a better shopping environment and enhanced marketing of U.S. red meat products. It's a key component of a plan that has helped pork consumption in the country nearly double over the last decade to 28 pounds per capita.
Likewise, we heard how USMEF is working with the foodservice industry in Mexico that is rebounding from COVID to meet the needs of price-conscious consumers who still want a quality U.S. beef product.
On the final day of the conference, we heard from former House Agriculture Committee Chairman Collin Peterson who noted the need to highlight the importance of these trade issues as a deeply divided Congress takes up a new Farm Bill.
"For those of you who have members of Congress in your area who are on the Ag Committee, start talking to them about trade," Peterson said.
"I used to meet with everyone from my district who came to discuss the farm bill. They would talk about crop insurance, Title One, conservation and rural development. And at the end of the meeting they would say, 'Oh by the way, we have to do something about trade.' It should be the first thing you talk to them about, not the last thing. That way you can get some people to the table who will put trade at the top of the agenda, not the bottom, and that's what needs to happen."
Last year red meat exports accounted for more than 7 million bushels of soybean consumption and 35 million bushels of corn consumption in Indiana alone. Maintaining the flow of food with key trading partners and keeping trade interests at the top of the Farm Bill priority list are vital for the Indiana corn and soy industries.