The national soy checkoff was created as part of the 1990 Farm Bill.
The Act & Order that created the soy checkoff requires that all soybean farmers contribute 0.5% of the net market price for each bushel of soybeans sold into the soy checkoff at the first point of purchase.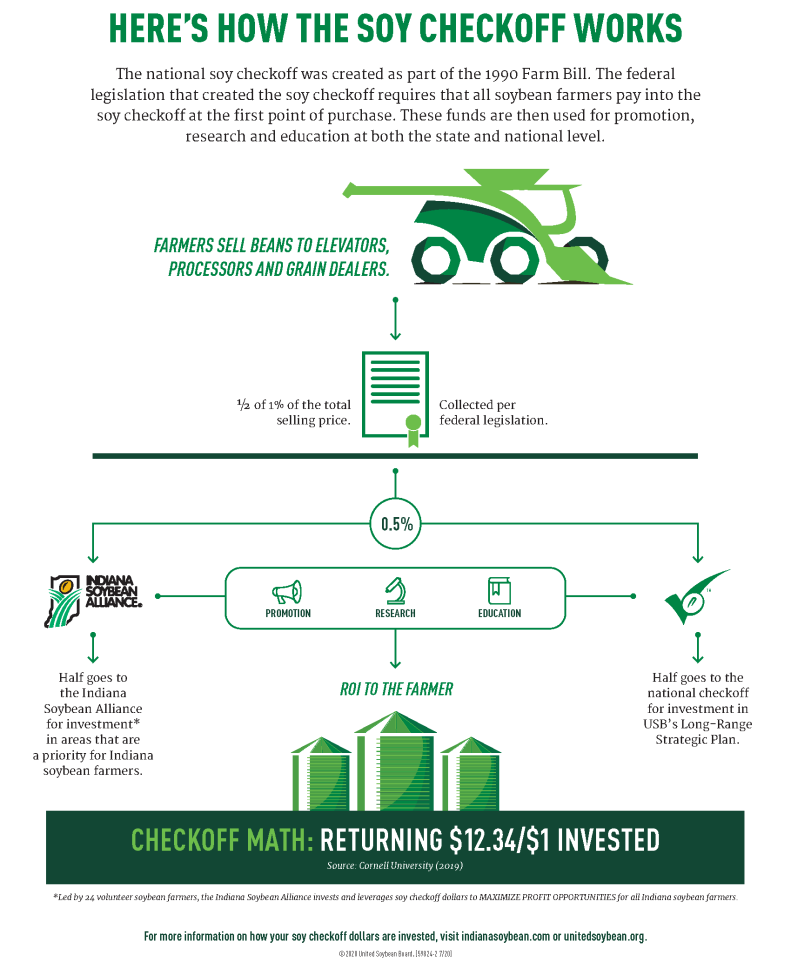 Indiana's soybean checkoff supports research, promotion and educational programs to increase demand, expand markets and find new uses for soybeans.
Under its current strategic plan, Indiana Soybean Alliance puts Indiana soybean checkoff investments to work into four strategic focus areas:
How are checkoff funds used?
ISA Volunteer Board Leadership