Summer sales of E15 earns another victory for corn policy efforts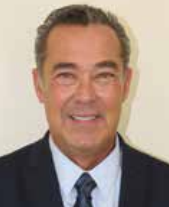 Among the hardest things to overcome is a bad reputation. People or products with a bad reputation often have to work twice as hard to regain trust from consumers or other folks they work with. That's probably why a good first impression is so important.
For a variety of reasons, ethanol – or gasohol as it was called at the time – may not have made the best impression when it was launched. However, ethanol has made great strides in the decades since that time. Ethanol is among the fuels that powers the agricultural economy in Indiana.
Those of us who grow corn in Indiana and across the Midwest scored a tremendous victory on April 28 when the U.S. Environmental Protection Agency (EPA) agreed to allow summer sales of E15, which is a blend of 15 percent ethanol with 85 percent gasoline. This decision not only helps farmers, but it's also good for consumers and the environment.
This is the second consecutive year that the Biden Administration's EPA has issued a waiver allowing summer sales of E15. There are probably several reasons the EPA approved this waiver again. The first reason could be that the economic conditions that were in place a year ago remain the same today. Gas prices remain high this year, and inflation makes everything cost more.
Last year, U.S. drivers saved about 23 cents per gallon. I expect they will see a similar benefit this year. ICGA and NCGA will continue to work for a permanent solution that would allow year-round E15 sales.
This low-cost, low-greenhouse-gas-emission fuel can be used in all cars across America without any loss in fuel efficiency. Ethanol is a climate-smart solution that is available today.
Still, ethanol suffers from its first impression. Here are a few myths and facts about ethanol:
Myth: E15 gets much worse gas miles.
Fact: A study conducted by the U.S. Department of Energy and Iowa State University found that using E15 in cars 2001 and newer showed no significant difference in miles per gallon compared to lower ethanol blends like E10 or regular gasoline.
Myth: E15 isn't safe for you car
Fact: E15 is a safe, approved fuel blend that can be used in most cars 2001 and newer without any major issues.
Myth: Ethanol means less farmland for fuel.
Fact: Ethanol is only one of the many uses of corn. In Indiana, which is one of the leading producers of ethanol in the United States, more corn is used for food for humans and livestock than for ethanol. A byproduct of ethanol is a high-quality livestock feed source.
Myth: Corn-based ethanol is worse than gasoline for the environment.
Fact: One of the biggest advantages of ethanol is its reduction of greenhouse gas emissions. A report published in 2021 found that emissions from corn-based ethanol were 46 percent lower than regular gasoline.
As farmers, we already know some of these facts, but we need to do a better job of sharing this good news with our friends and neighbors. Once ethanol enjoys the reputation it deserves, that will make the work of advocating for fewer restrictions on its use much easier.
While we appreciate this year's waiver allowing summer sales of E15, we would like EPA to step up with a permanent solution. Summer sales of E15 needs to be something more than the EPA's version of the McDonalds' McRib sandwich – something to pull out late spring every year to win votes from farmers and folks upset with gas prices. E15 needs to be recognized for the quality fuel that it is.