Bacon Bar and Brunch helps state lawmakers taste the value of Indiana farms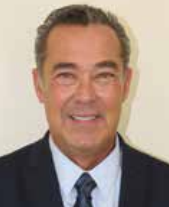 I love breakfast food. Coffee percolates in a pot. The griddle sizzles with eggs, sausage and pancakes as maple syrup warms nearby. A cold glass of milk is poured to refresh the mind and body. And, of course, bacon crackles in an iron frying pan. The enticing aromas of a farmer's breakfast encourages most folks to open their eyes and get out of bed.
There's a lot of Indiana agriculture in that meal. Poultry, pork, dairy and beef are just a few of the vital elements of a
proper farmer's breakfast. In addition to a warm bowl of grits, corn is also an important participant in that breakfast.
Corn is a primary feed source for all of those chickens, pigs and cows that are involved in the meal.
Recently, we had a very interesting and influential breakfast at the Indiana Statehouse in Indianapolis. As it has for several years now, the Indiana Corn Growers Association partnered with the Membership and Policy Committee of the Indiana Soybean Alliance to present the Bacon Bar and Brunch legislative breakfast. This event has become one the most key dates on ICGA's annual calendar.
On Feb. 8, with the delightful smell of bacon rising throughout the Statehouse, dozens of Indiana farmers concerned about agricultural policy were able to talk face-to-face with state representatives and senators regarding the issues coming up in this year's General Assembly. The food helps to create fellowship. The fellowship leads to friendly conversations with lawmakers.
Here are a few of topics we discussed:
HB1080 Biofuel Tax Credits – This bill provides tax credits for the sale of higher ethanol blends, the sale of blended biodiesel and the blending of biodiesel. ICGA supports this bill.
HB1448 Sales Tax Exemption for Agricultural Equipment – This bill states that any transaction involving the acquisition of agricultural machinery, tools or equipment is exempt from the application of the state gross retail tax regardless of the intended use of the property. The bill requires the department of state revenue to amend the administrative rules to conform with the provision added by the bill. ICGA also supports this proposal.
HB1557 Inventory of Lost Farmland – This bill directs the Indiana State Department of Agriculture to conduct an inventory of farmland lost in Indiana from 2010 to ICGA supports this bill.
HB1639 Watershed Development Commissions – This bill states that the executives of one or more counties may adopt ordinances designating their counties as members of a proposed watershed development commission. That commission would be established as a legal entity with the counties if it is recognized by the natural resources commission. ICGA hasn't taken a position on this bill, yet.
SB451 Carbon Sequestration Pilot Project – This bill corrects a spelling error in the address of the carbon sequestration pilot project. ICGA's concern is the lack of property rights protections proposed in the bill. ICGA opposes this bill.
I am often encouraging farmers to get involved in the legislative process. The Bacon Bar and Brunch may be over for another year, but that doesn't mean there won't be more opportunities to represent Indiana agriculture in 2023.
Tentatively planned for July 26, ICGA staff is planning its annual Ag Policy Summit in July, and there will be one-on-one meetings with federal legislators during Shop Talk meetings throughout the year. Anyone wanting to receive more information about these events should contact Steve Howell, ICGA Senior Director of Industry Affairs, at showell@indianacorn.org