ICGA, M&P honor McKinney with 2023 Friend of the Farmer award 
By Susan Hayhurst
"I'm certainly a happy warrior for agriculture and can only hope I'm also seen as a team player." Those were some of Ted McKinney's words to Ivanka Trump and her husband, Jared Kushner, during his October 2017 interview at Trump Tower in New York City when being considered for positions in USDA in President Trump's Administration.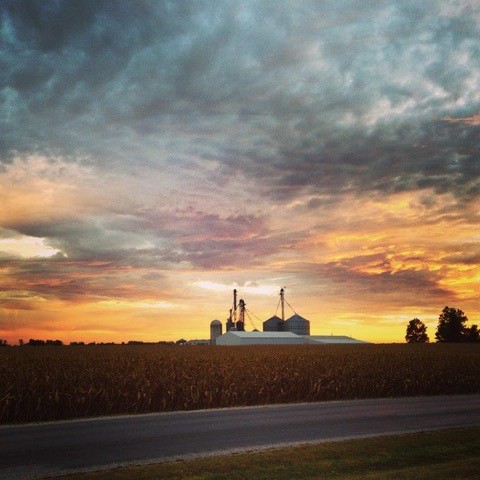 McKinney's self-deprecation and passion for all things agriculture and his career trajectory serving ag at state, national and international levels is why he has been awarded the 2023 Friend of the Farmer Award by the Indiana Corn Growers Association (ICGA) and the Indiana Soybean Alliance Membership & Policy Committee (M&P).
"This is a terrific honor, one for which I am grateful and never anticipated. Even more special is that it comes from respected peers from my home state, which is full of outstanding farmers and agricultural professionals. I am grateful to our Indiana Soy and Corn organizations."
He credits his upbringing on his family's McKinney Farms – a Hoosier Homestead Farm – near Kempton, Ind., and the foundation he received from 4-H, FFA, Church and Purdue as critical stepping-stones in setting his professional course. "My voice for ag comes from the culture of growing up on the farm and learning the value of hard work, 'sticktuitiveness,' faith, animal health, safety, nurturing of the soil, livestock and developing the love of the earth. This is God's creation, and there's divine wonder in it, much like the awe of planting a corn seed and up comes an ear of corn."
Ted's twin brother, Tom, who is president of McKinney Farms, said there was no question he was going to farm, but "Ted seemed destined to go more into agribusiness. His Purdue bachelor's degree in agriculture economics, his leadership positions in FFA, including northern region vice president, and fairly extensive campus activities exposed him to the vast opportunities beyond the farm gate. He always remains grounded, though, and calls about once a week to ask how the farm is doing and what are our key issues."
McKinney notes his collegiate experience – including serving in campus leadership roles in Omicron Delta Kappa honorary, embracing being a 3-year Purdue Pete, the university's official mascot, Old Masters, and student government positions – broadened and refined him. Though modest when asked, he acknowledged being grateful as well for receiving the coveted G.A. Ross Award as outstanding male graduate for the University. "Many in the Agriculture School stay pretty close to ag, but we all need to learn to cross the boundary from agriculture into other areas of commerce and work, largely because we will, over time, work with many other sectors of our economy."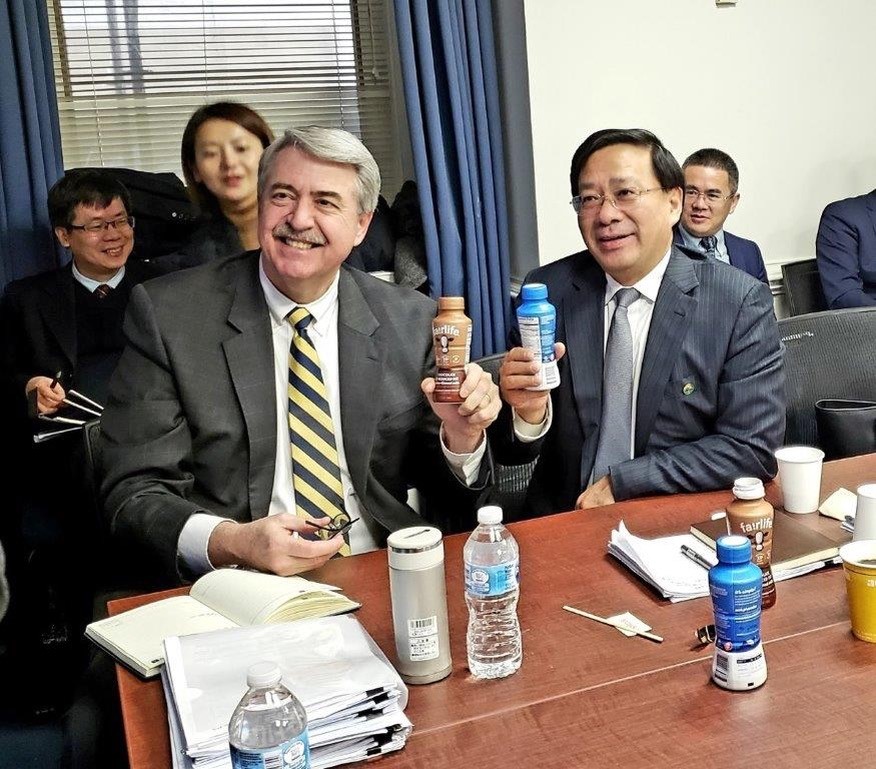 In reflecting on learning from his many experiences, he shared that as USDA's Under Secretary during China Phase One negotiations, "90 percent of the fundamentals of negotiation and work with the Chinese came from experiences and growth through 4-H, FFA, my Purdue fraternity, Alpha Gamma Rho, and while working in many different roles in corporate America. It all led to at least reasonable competence and comfort in practicing in that international environment."
Hired by Elanco out of Purdue for a sales position in central Ohio, and then Mankato, Minn., McKinney ultimately worked for 19 years with Dow Agrosciences and 14 years with Elanco Animal Health, where he was Director of Global Corporate Affairs. In 2013, he was appointed by then-Gov. Mike Pence to serve as Director of the Indiana State Department of Agriculture (ISDA).
Former ISDA director
Dr. Sue Ellsperman, now president of Ivy Tech Community College, and lieutenant governor under Gov. Pence, describes McKinney as a "true titan of agriculture. He was born on a farm, was deeply engaged with 4-H and FFA, and educated by Purdue University. Additionally, he has work experience with Eli Lilly and Company and its then-agriculture division, Elanco – great life science companies in the private sector. He then served in the public sector as Director of our state's department of agriculture. He understood 'soup to nuts' all issues in agriculture, including those related to international trade. His service to our nation as Under Secretary of Agriculture helped support American farmers. No one has been a greater advocate for Indiana and American agriculture than Ted McKinney. He is most deserving of this award."
While working for Dow Agrosciences, McKinney convinced company and community leadership to help bring the National FFA headquarters to Indianapolis, and eventually helped cinch long-standing contracts for the FFA National Convention to convene in the Circle City. He has served on the Indiana State Fair Commission, the Purdue College of Agriculture's Dean's Advisory Council, as well as boards of directors of the International Food Information Council, the U.S. Meat Export Federation, and the International Federation of Animal Health.
Cindy Hoye, executive director of the Indiana State Fair Commission, praises McKinney's far-reaching abilities. "Ted was an incredible member of the Commission as the institution navigated challenges from the stage collapse, rebuilding the Indiana Farmer's Coliseum, and continually elevating the foundation of agriculture. With Ted's strong background in agribusiness, FFA and farming, his wisdom and guidance were invaluable. Ted was a natural and trusted member of that team for many years."
Working in the USDA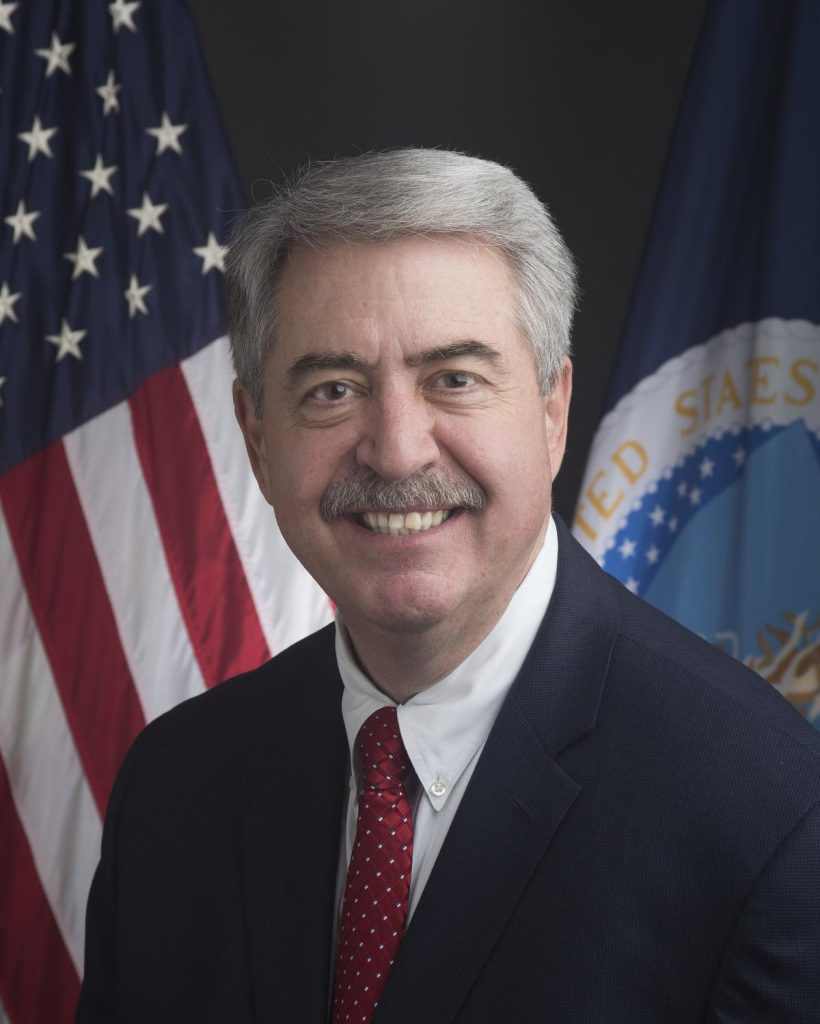 McKinney's career again jettisoned when President Donald Trump nominated him in July 2017 for the position as USDA Under Secretary for Trade and Foreign Agricultural Affairs. He was confirmed unanimously by the U.S. Senate on Oct. 3 and was the first person to hold the post since it was created by Congress in 2014. According to Wikipedia, at his confirmation hearing, McKinney said he anticipated "investing significant time in many foreign countries … building trust, opening doors for farmers and processors, removing trade barriers, and otherwise being what I hope to be known as a high-trust and high-delivery person of our ag portfolio."
During the hearing, USDA Secretary Sonny Perdue said McKinney will "wake up every morning seeking to sell more American agricultural products in foreign countries."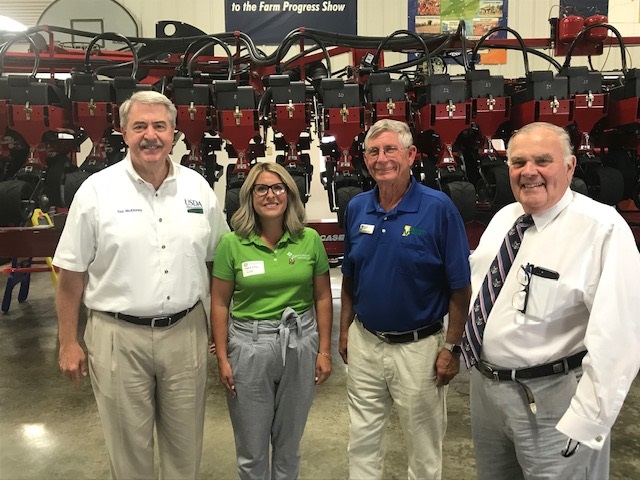 That's exactly what he has done. For example, in November 2017, he visited India, his first international trade mission with a 50-person trade group that hosted more than 465 business-to-business meetings. Most recently he spent a few weeks in Japan and Jakarta, Indonesia working to open trade markets for U.S. farm commodities.
McKinney appreciates his USDA experience for several reasons.
"Sonny Perdue was a tough but very fair leader," he explained. "I was blessed because I had experienced some of Mitch Daniels' style, and he and Sonny Perdue are peas in a pod, to their great credit. I knew Mitch's style and accountability priorities like 'no excuses, sir, just deliver,' 'strategy drives tactics,' and the realization that financial efficiencies can always be found in any government program. I relished having had these experiences going into the Under Secretary position. Perdue was keenly interested and proud of working with all states. He is a reformist and I had latitude and freedom to do the same in the international arena."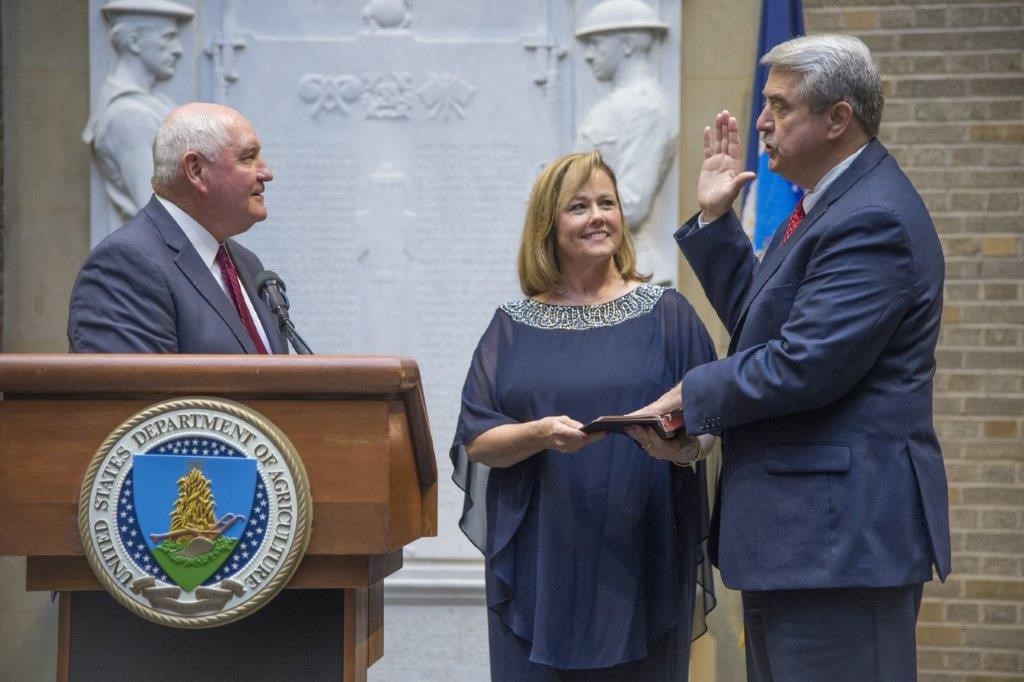 McKinney said he kept U.S. farm families on his mind while working on expanding trade opportunities.
"My frequent, perhaps even daily thought was to find those policies or changes that if implemented, could open up another ton of soybeans, wheat, corn or cotton to be exported," he explained. "And if that happened enough, it might allow a farmer to add just enough added profitability to afford to bring back a son or daughter into their operation. It allowed you to be incremental and that's how trade works. I recall that at the outset of all trade meetings around the globe, I shared with my counterpart that I was there to work as hard for their exports as I was for ours. I'm thankful to have visited 28 countries – some of them two or three times – and ultimately logged 490,000 international air miles before Covid stopped us."
McKinney is 'farmer centric'
McKinney describes himself as "farmer centric. What is good for family farmers is good for ag."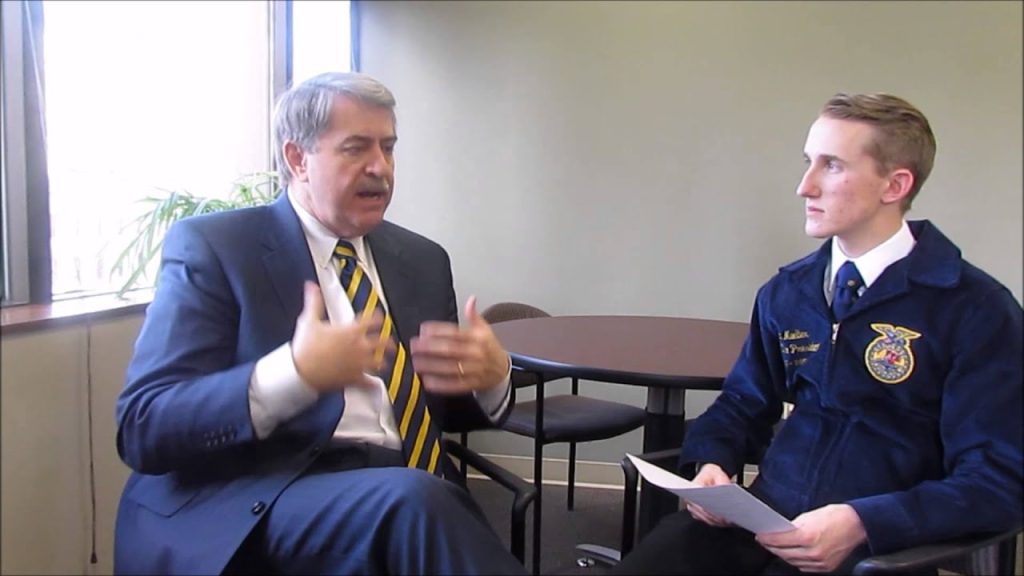 This message resonates in his current position of CEO of the National Association of State Departments of Agriculture in Washington, D.C. "I love the culture, it's about ag, not politics. NASDA is now 107 years of age and its membership includes the Directors, Secretaries, and Commissioners of Agriculture in all 50 states and four territories. NASDA's scope transcends all of agriculture – crops, food animals, companion animals, aquatics, fiber, biofuels, and more. We are having fun in raising our members' voices. We are diving into international issues in part to supplement the work of friends at USDA and USTR, but also because U.S. agriculture must raise its game internationally. We're slowly building a cadence with the Asian Pacific rim and with it, trust across our countries."
McKinney can cite a few specific career highlights that he remembers fondly. As State Director of Ag, he was proud to help ensure that Corteva remained in Indianapolis. McKinney helped pave the way for state and city officials to work together to ensure that Indianapolis became the world headquarters for Corteva. He also worked to ensure that Elanco, after being spun out of Lilly, also remained in the state.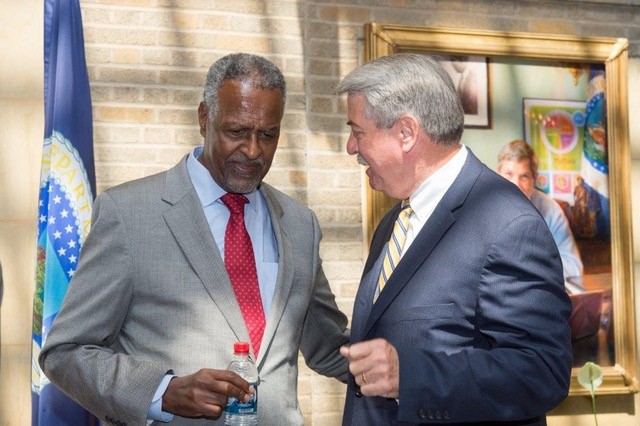 Finally, to show thanks for all that FFA did for him and so many others, McKinney is happy to see that the National FFA Center planted on the Northwest side of Indianapolis and with it, the annual National FFA Convention.
His wife, Julie, is his biggest cheerleader. "With my own admiration, he lives, breathes and sleeps agriculture," she said. "It's such an attribute in the way he does it honestly and with a passion. It's been fast-paced and demanding the last several years. He's always 'on.' That's just him. When you believe in it, it comes easily. Centered on public service and feeding the world are his ultimate goals."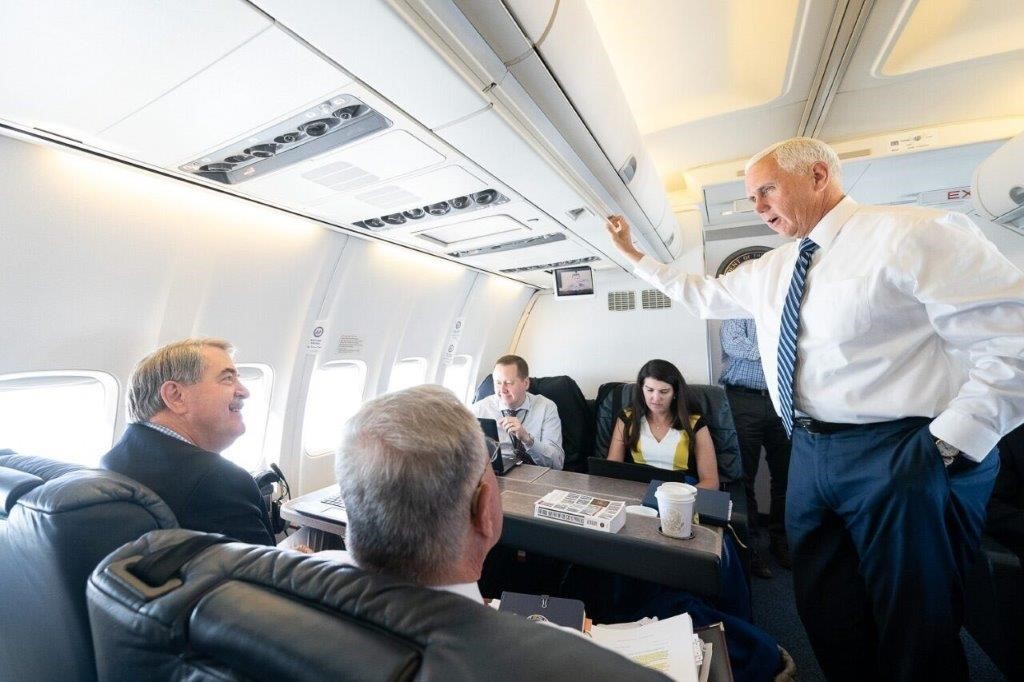 Don Villwock, long-time friend and former President of Indiana Farm Bureau, Inc., said McKinney has always had a farmer mindset.
"Will this effort increase profitability? Will it benefit farmers? He now takes that into his higher positions," Villwock said. "He uses a tremendous amount of common sense, which is rare in a lot of those jobs. We have someone in Ted that understands our challenges on a personal level. If I was picking an ag leader who's had a great career path and is beneficial to all of us farmers, it's Ted, and it is why I gave strong encouragement that he, not others, lead the formation of Indiana's last major strategic plan for agriculture in 2016-17."