Soy Connext 2023 sparks global dialogue and builds relationships 
By Rosalind Leeck
Executive Director of Market Access & Strategy, U.S. Soybean Export Council
Soy Connext, the global U.S. Soy summit hosted by the U.S. Soybean Export Council (USSEC), hosted more than 700 participants, including international customers from 58 countries together with U.S. Soy farmers, related food and agriculture industry professionals, commodity exporters and others. They gathered in New York City on August 22-23, to discuss today's global economy and the need for collaborative efforts among those who grow, sell and choose U.S. Soy.
Recurring themes throughout the conference included the need for a nutritious, safe, and affordable global food supply, economic viability for farmers and sustainable solutions. U.S. soybean farmers, including Indiana farmers, are viewed as major contributors to ensuring people around the world have access to protein-rich, sustainably sourced nourishment.
Conference presenters examined factors impacting the global economy such as international trade, supply chain challenges and innovations, and the need for global cooperation for mitigating climate change. They also had the opportunity to dive into more sector-specific information including soybean oil, soybean meal for livestock and poultry feed, soybean meal for aquaculture feed, and soy food and beverage production.
The event underscored that U.S. Soy is woven into the fabric of the global economy. U.S. soybeans, soybean meal and oil exported to over 80 countries help provide nutrition security for a global population.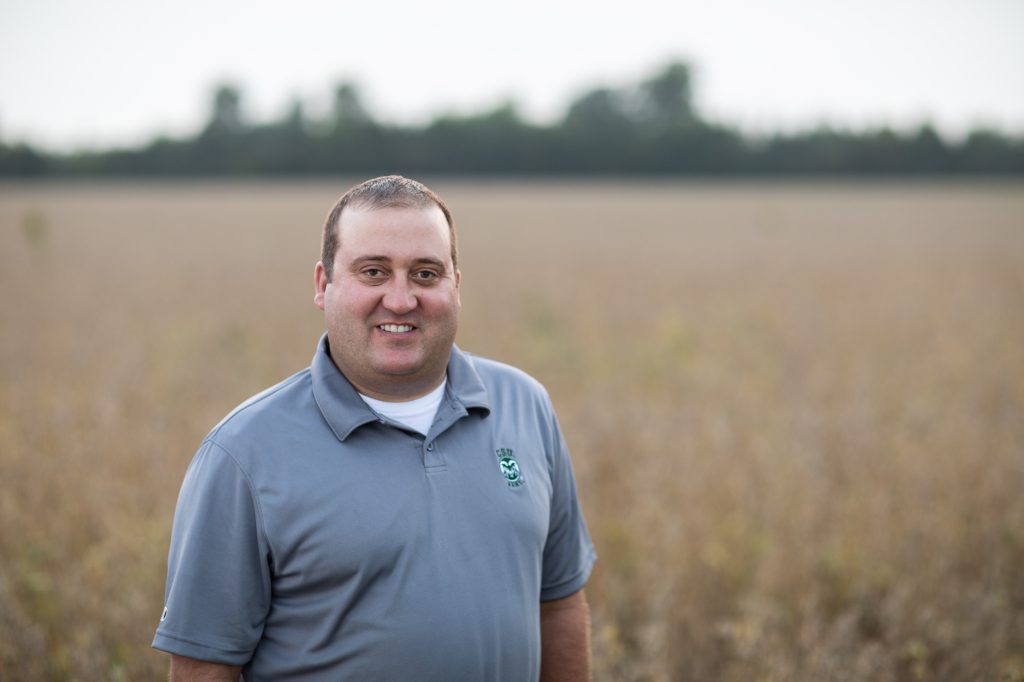 "It's a good time to be in agriculture," said attendee Joe Stoller, a farmer from Bremen, Ind., currently serving as secretary for the Indiana Soybean Alliance (ISA). "People want to buy soybeans. There is a lot of demand for U.S. Soy that needs to be met."
USSEC is dedicated to serving as a global connector. Soy Connext is one way USSEC brings together participants in the global soybean industry to maintain and grow worldwide collaboration.
Stoller experienced that connection firsthand during Soy Connext, when he saw customers he had met in Honduras earlier in August in the hotel elevator in New York City. He also connected with potential soybean buyers asking for soybeans specifically from Indiana. "I saw the value in bringing soybean buyers together here in the U.S.," he said. "I learned about the global market and see potential for places where Indiana soybean farmers can invest to see fast market growth."
Soy Connext attendees included representatives from markets where Indiana farmers have or soon will invest soy checkoff funds to foster that growth.
Columbian soybean oil market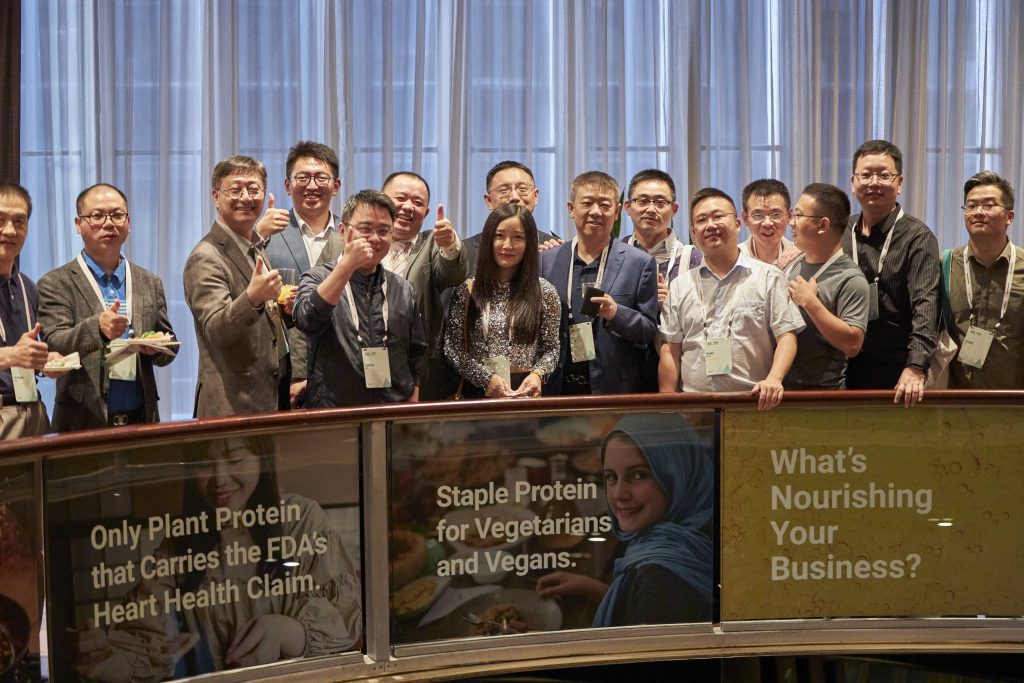 One of the markets ISA currently invests in is the soybean oil market in Columbia. Paola Muñoz, CEO of Asograsas, or the Colombian Association of the Edible Fats and Oils Industry, shared her appreciation for U.S. Soy and ISA during Soy Connext.
"U.S. Soy truly cares about customers," she said. "Soy Connext allowed me to learn what is coming in the market in the months ahead. We heard from experts we don't have in Columbia and talked with farmers. It's a very rich experience."
She also participated in the Soy Oil Masters program hosted in Indianapolis. Those experiences have reinforced the value of U.S. Soy and oil sourced from U.S. soybeans.
"I believe in the sustainability of U.S. soybean because of the Indiana farmers we visited," she said. "They explained what they do as they so kindly opened up their farms to us. I now understand the whole process of getting soybean oil from U.S. Soy, so it is easy for me and other program participants to tell that story to our customers."
Aquaculture in Vietnam
In the coming year, ISA plans to invest in the aquaculture market in Vietnam, which is served by about 200 feed mills. Duc Vo, chairman of the feed mill for Feed One Company limited in Vietnam, looks forward to more opportunities to work with U.S. Soy.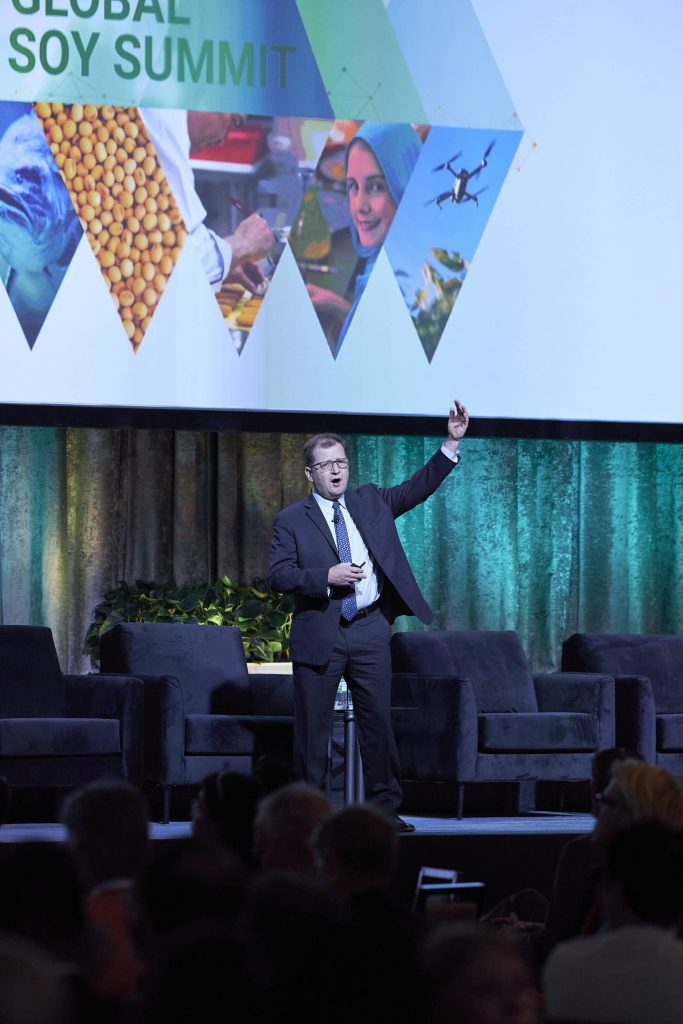 "I liked Soy Connext because it helped me get information and network with others in the industry," he said. "It helps us stay caught up with technology."
His company plans to do a project with USSEC, thanks to ISA support. He purchases soybean meal derived from U.S. soybeans when it is available.
Vo believes U.S. Soy is good for the feed he produces for pangasius, the most common freshwater fish species aquacultured in Vietnam. He also has seen the benefits of the In-Pond Raceway System, or IPRS, promoted by USSEC, for fingerling production.
With over half of the world's food and beverage companies publicly committed to sustainable agriculture, USSEC believes the demand for U.S. Soy is poised for growth. Customers like Muñoz and Vo reinforce the potential. Market development investments from Indiana farmers work alongside events like Soy Connext to help U.S. Soy reach that market potential.