USGC brings Latin American ethanol delegation to Indiana for education 
By USGC staff 
To showcase the benefits and opportunities of blending ethanol with gasoline, the U.S. Grains Council (USGC) hosted a Latin American (LTA) delegation with representatives from Guatemala, Costa Rica, Panama, Chile, Peru and Colombia in August. The group was made up of journalists and public officials from countries already blending ethanol, looking to increase their established blending percentage or considering initiating biofuel programs in the coming years.
"There is nothing more enriching than learning first-hand about the ethanol value chain and about the positive impacts and benefits derived from the production, marketing and use of ethanol," said Juan Diaz, USGC LTA regional ethanol consultant. "Being able to demonstrate the process of ethanol production and the use of biofuels in both commercial and high competition vehicles is the best evidence for those countries that are starting with biofuels programs and to show the opportunities that lie ahead."
The trade mission showcased the benefits of ethanol from a communications and media perspective. The itinerary provided participants with an overview of the impact of ethanol in at least five areas of interest to Latin American countries: agricultural and social development opportunities; environmental and health benefits of ethanol use; vehicle performance and technical aspects of automobiles; economic issues and financial considerations; and U.S. biofuels regulatory framework.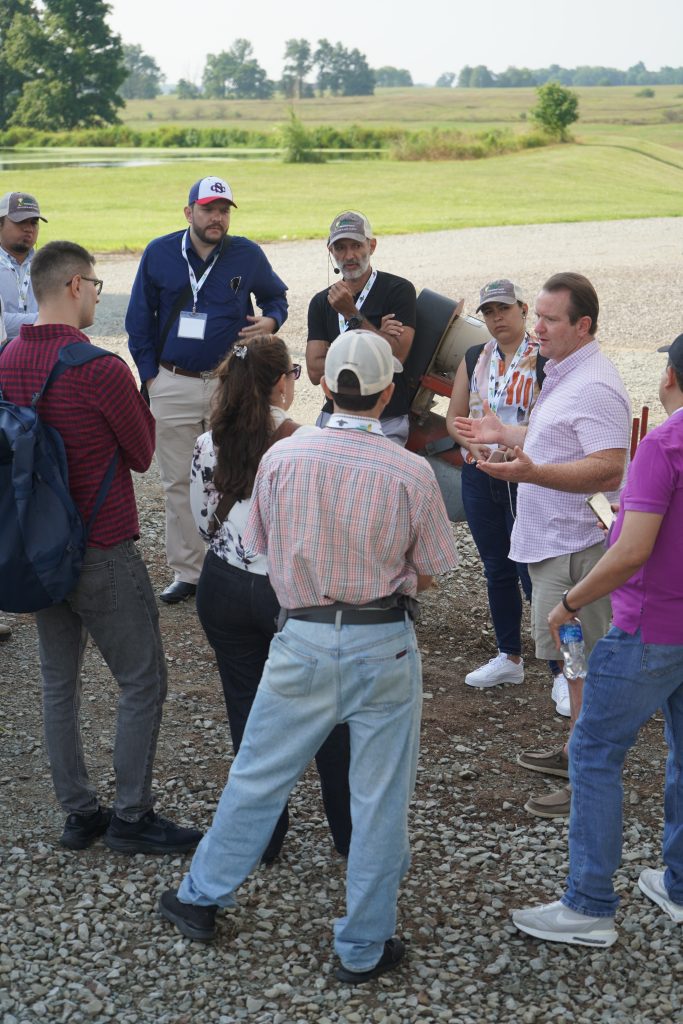 "The Americas produce and consume the most ethanol proportionally. However, several countries, especially in Central America, still do not have ethanol-gasoline blending mandates. The Council is helping these countries start blending, showing the positive economic, environmental and social impacts of using ethanol," said Federico Salcedo, USGC regional ethanol consultant.
The mission began in Washington, D.C., where the team met with USGC leadership, including USGC President and CEO Ryan LeGrand and Mackenzie Boubin, USGC director of global ethanol export development, to learn more about the Council's work around the globe to develop and expand the worldwide ethanol market. The delegation also met with representatives from the U.S. Department of Agriculture (USDA), Renewable Fuels Association (RFA) and Growth Energy to learn about the evolution of U.S. biofuels policies, domestic industry development and market prospects.
The team continued its tour in Indiana where, with the support of the Indiana Corn Marketing Council (ICMC), they met with several Council members and learned first-hand about the ethanol production and value chain. In Indiana, the delegation toured USGC Past Chairman Josh Miller's farm, POET's Alexandria, IN, ethanol plant and a Casey's gas station. The delegation also experienced the benefits of ethanol in high-performance vehicles by attending car races at Indianapolis Motor Speedway.
USGC's ethanol trade education efforts continue to focus on critical public and private sector stakeholders in LTA to promote ethanol and gasoline blending, highlighting the environmental, economic and social benefits and continuing to open global markets for U.S. ethanol.