ASA engaging with rail carriers to avert looming national labor strike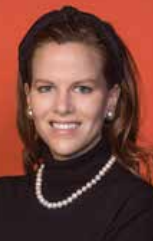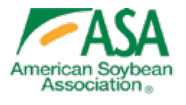 BY BLAIR SHIPP
ASA State Policy Communications Coordinator
Harvest is done, the midterm polls have closed, and then American Soybean Association and its grower leaders are raring to go as Congress returns. With the reauthorization of the Farm Bill sure to take up a majority of 2023, the U.S. soy industry is working hard to make sure soy policy priorities are in front of legislators before the end of the year.
With the threat of a national rail stoppage once again looming, ASA has been engaging with rail carriers, Congress and the Administration to highlight the impacts that such an event would have on agriculture.
The administration successfully helped mitigate a tentative agreement between the National Railway Labor Conference and 12 unions in September, preventing a potential strike or lockout. Each union is required to have its membership ratify the deal. If even one union does not reach a labor agreement, it is possible that all 12 unions will strike in solidarity.
On Nov. 9, the freight railroads and BMWED extended their current cooling off period until at least December 4
to align with all other rail unions yet to ratify their tentative agreements. As a result of this agreement, members of the two largest rail unions — BLET and SMART-TD — will complete the ratification votes that currently are underway prior to any potential work stoppage. This agreement provides greater certainty for the economy, rail customers and rail passengers ahead of the Thanksgiving holiday.
While ASA and other groups continue urging the negotiators to reach an agreement among themselves, Congress may need to intervene. ASA also initiated a grassroots advocacy push from soy growers and soy states to reach out to Congress and urge members to act should a final rail labor agreement not be reached.
Soybeans and all agricultural commodities rely on a multimodal network to move product to market. As such, a strong supply chain built on reliable infrastructure systems represents the largest competitive advantage for American soybean farmers over our competitors in Brazil and Argentina.
Soybeans of other colors
USDA's Agricultural Marketing Service announced Nov. 8, that the Federal Grain Inspection Service (FGIS) will publish a proposed rule seeking public comment on a proposal to make changes to the U.S. Standards for Soybeans and provided results of a study that found no significant differences in SBOC on official protein or oil content. USDA has recently received numerous requests from ASA, the U.S. Soy Export Council and other industry representatives to remove "Soybeans of Other Colors" (SBOC), as a grade-determining factor for describing the quality for soybeans (e.g., U.S. No 1 Yellow Soybeans, U.S. No. 2 Yellow Soybeans, etc.).
In response to requests for changes to the soybean standard, USDA will implement notice and comment rulemaking, as required by U.S. Grain Standards Act, to receive comments from the public regarding whether SBOC should be considered an informational factor that does not impact soybean grade determinations.
Over the course of this year, ASA has heard from many of you on the issue of seed coat discoloration. We have remained highly engaged with USDA, USSEC, and industry stakeholders and have been sharing information and developments as this issue progresses.
Historically, SBOC levels have been low, rarely impacting the grade of soybeans. For the past two years, the soybean industry has experienced an increased presence of SBOC. At the request of the Grain Inspection Advisory Committee (GIAC), FGIS conducted a study to evaluate whether the presence of SBOC had an impact on the quality of soybean protein and oil. The study found no significant differences in official protein or oil content.