High oleic soybeans continue to benefit farmers, consumers 
By Amie Simpson
Farmer interest in high oleic soybeans and demand for the product continue to grow. The United Soybean Board (USB) recently hosted an event in Hoagland, Ind. to highlight the opportunity for farmers to earn a premium.
Cass County, Ind., farmer Kevin Wilson told attendees about his experience growing high oleic soybeans on his farm during the past several years. High oleic soybeans launched commercially in 2012. He said many of growing pains that come with raising something new have been ironed out, and now many farmers are enjoying a premium.
"The premium this past year was between $2 and $2.25 depending on your location, delivery versus storage, and different things," he said. "I've been hearing the premium for the 2024 crop could be somewhere around $1.75 a bushel. So that's a nice bump. When I first started planting high oleic soybeans, the premium was around 50 cents. So, we've bumped that up because there is more demand for it."
Wilson said management of high oleic soybean varieties is similar to conventional soybean varieties.
According to USB, high oleic soybeans are currently grown in 13 states throughout the U.S. soybean belt with the highest concentration of acres in Indiana and Ohio. Those farmers grew high oleic soybeans on more than 800,000 acres in 2022.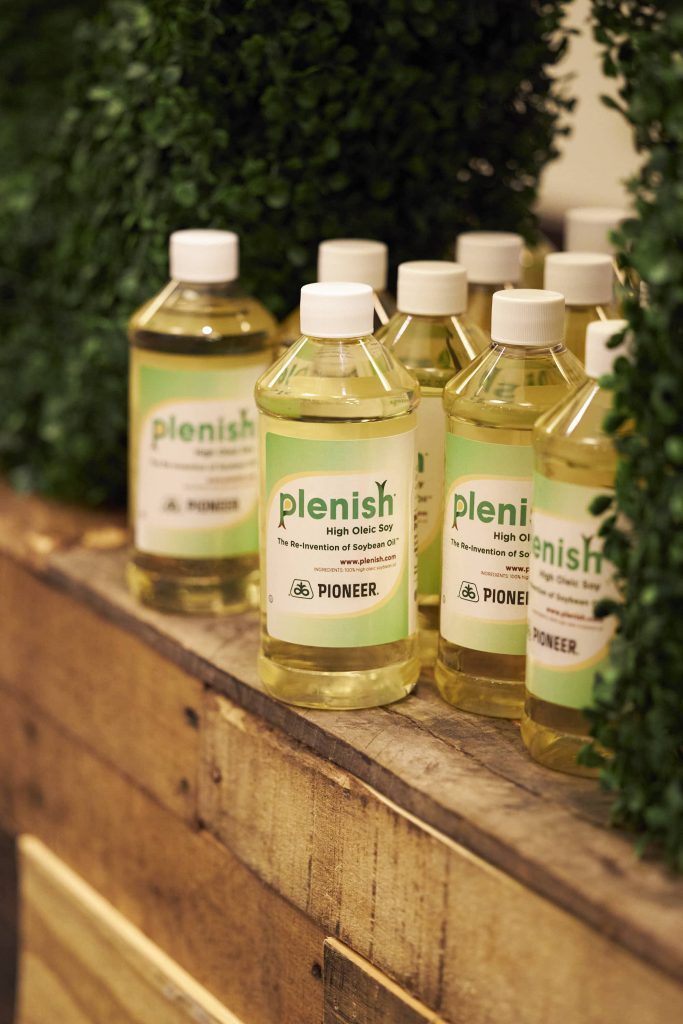 Indiana farmers planted nearly 500,000 acres of high oleic soybeans in the same year.
The soybean industry continues to work to increase acreage of high oleic soybean varieties to meet the rising demand for high oleic oil. USB officials said the soy checkoff is committed to help expand contracted acres and delivery locations to make this specialty soybean available to more farmers.
Farmers are also touting the health benefits of high oleic soybean oil.
"The soybean oil we're producing is healthier. The more that we can sell to the food industry brings more value to the oil, ultimately benefiting soybean growers," Wilson said.
He added that the oil benefits consumers and the food industry. High oleic soybean oil contains zero trans-fat, lower saturated fat, and three times the amount of beneficial mono-unsaturated fatty acids compared to many conventional vegetable oils.
"Consumers can get all the positive benefits that are heart healthy and what many have been looking for," Wilson said.
USB says high oleic expands markets for soybean oil demand in frying and baking and high-heat conditions. It doesn't take away demand from commodity soybean oil.
There are several locations using high oleic soybean oil in the state including: Gainbridge Fieldhouse, the Farmhouse Restaurant at Fair Oaks Farms, Purdue University, as well as several Indiana State Fair food vendors and some central Indiana restaurants.