Indiana Farm Policy Discussions: August Shop Talk Highlights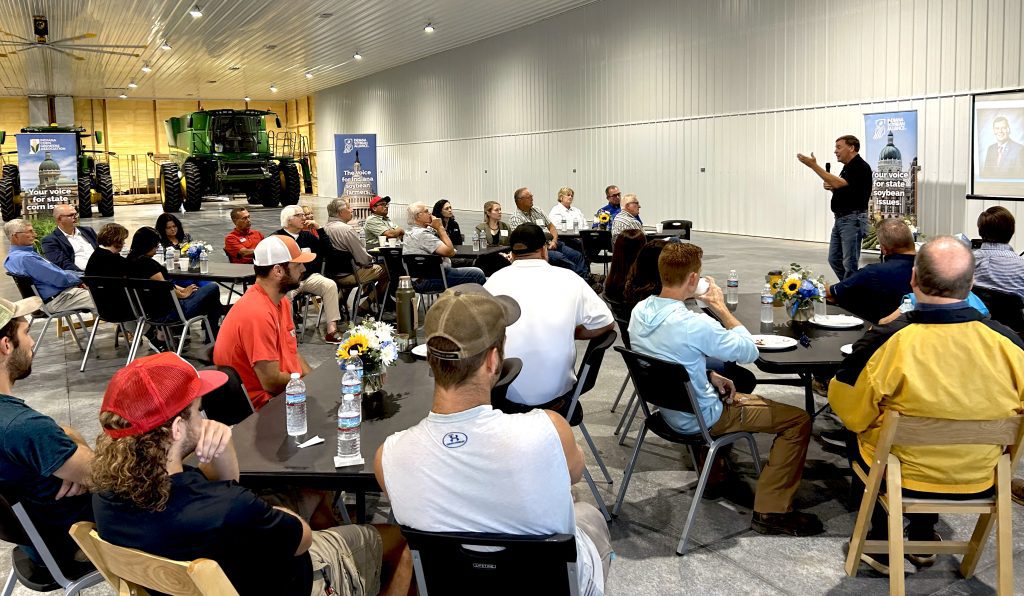 The Indiana Soybean Alliance Membership and Policy Committee (M&P) and the Indiana Corn Growers Association (ICGA) hosted six Shop Talks throughout Indiana in August. The policy organizations had approximately 225 attendees and worked with Purdue Extension educators to provide almost 90 Pesticide Application Recertification Program (PARP) credits to farmers.
Shop Talks are hosted on farms and attended by farmers and agribusiness professionals. M&P and ICGA are grateful for the farmers who opened their shops to host other farmers in ag policy discussions:
Jim Douglas – Shelby County
Scott and Terri Smith – Tipton County
Eric Strater and Steve Phares – Noble County
Mike Koehne – Decatur County
Carey McKibben – LaGrange County
Denise and Mark Scarborough – LaPorte County
Shop Talks are organized to bring together state and federal lawmakers with farmers to discuss agriculture policy issues. Congressional representatives who engaged in policy discussions with farmers at these events this year included U.S. Rep. Greg Pence (R-Dist. 7) and U.S. Rep. Jim Banks (R-Dist. 3). Federal issues discussed included the 2023 Farm Bill, Mexico's ban of biotech corn, year-round E-15 and EPA'S Endangered Species Act. Other Congressional staff also attended including Melissa Acton and Erin Dove of U.S. Sen. Todd Young's office, and Steve Carter and Mary Martin of U.S. Sen. Mike Braun's office.
Several state lawmakers met with farmers including State Representatives Kendell Culp, Heath VanNatter, Lindsay Patterson and Jim Pressel. The state legislators engaged in conversations about Indiana's Biofuels Tax Credits, Carbon Sequestration Bill and Inventory of Lost Farmland Bill.
The 2023 Shop Talks were sponsored by:
Corteva Agriscience
Pioneer Seeds
Co-Alliance
Premier Ag
First Farmers Bank and Trust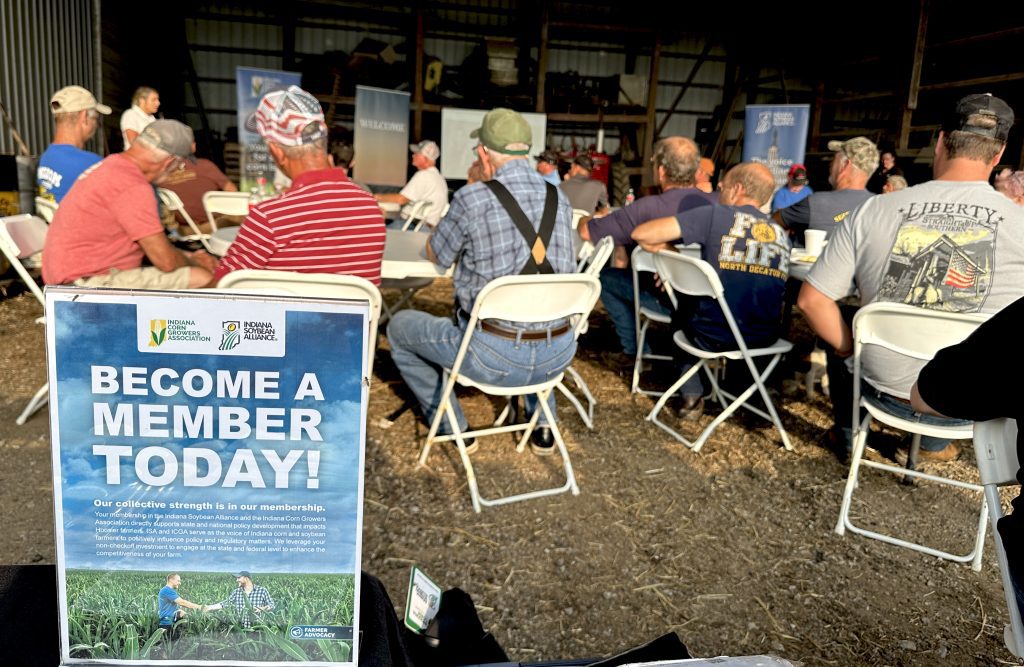 ICGA and M&P are membership organizations that serve as the policy voice of Indiana's farmers. Both M&P and ICGA are led by a board of directors committed to continuing the conversations of farm bill, biofuels, trade and other ag policy priorities with federal and state legislators. Policy work is not funded by checkoff dollars. Membership dollars empowers M&P and ICGA to influence policy and regulatory matters impacting the U.S. soybean and corn industry. ICGA and M&P are at the table with lawmakers while you work on your farm.